Red Hot Deals: S.S. Gairsoppa Shipwreck Silver Back On Sale!
ModernCoinMart (MCM) is offering you a second chance to buy a SS Gairsoppa 10 oz Silver Bar for just 10% or so above what you'd pay for a generic 10 oz silver bar. This is an excellent opportunity to buy shipwreck silver and it comes with free shipping. Be sure to do so before the deal ends at 11am ET tomorrow. Own a piece of history… grab yours while stocks last!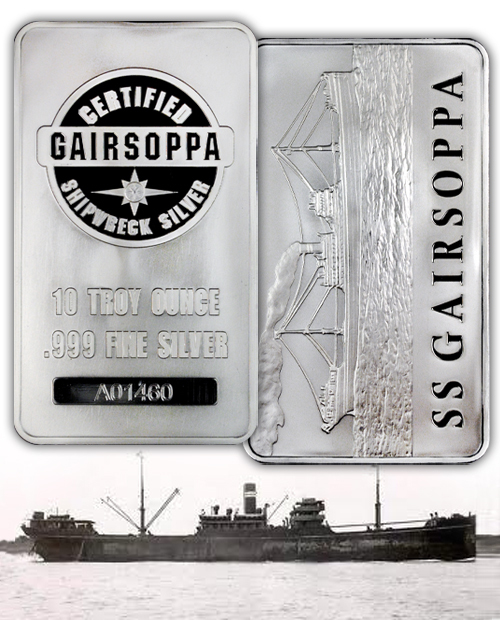 You must log in to post a comment.