2014 Canadian Grizzly Bear $100 Dollar Silver Commemorative Coin
SDBlowout! 2014 Silver Buffalo Rounds Only 65 Cents Over Spot. ANY QTY! at SDBullion.com! Expires 04/18/2015.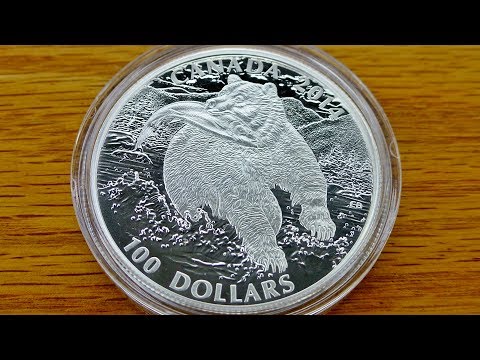 2014 Royal Canadian Mint Wildlife in Motion, The Grizzly 1 oz., .9999 fine silver. A beautiful $100 dollar silver commemorative coin. The fine detail, expert craftsmanship and limited mintage of 50,000 in this semi-numismatic coin. This one is a keeper for sure!
Speculators report that silver is enormously undervalued.
You must log in to post a comment.